I've been thinking about my daily routine and how it helps set me up to have a productive day.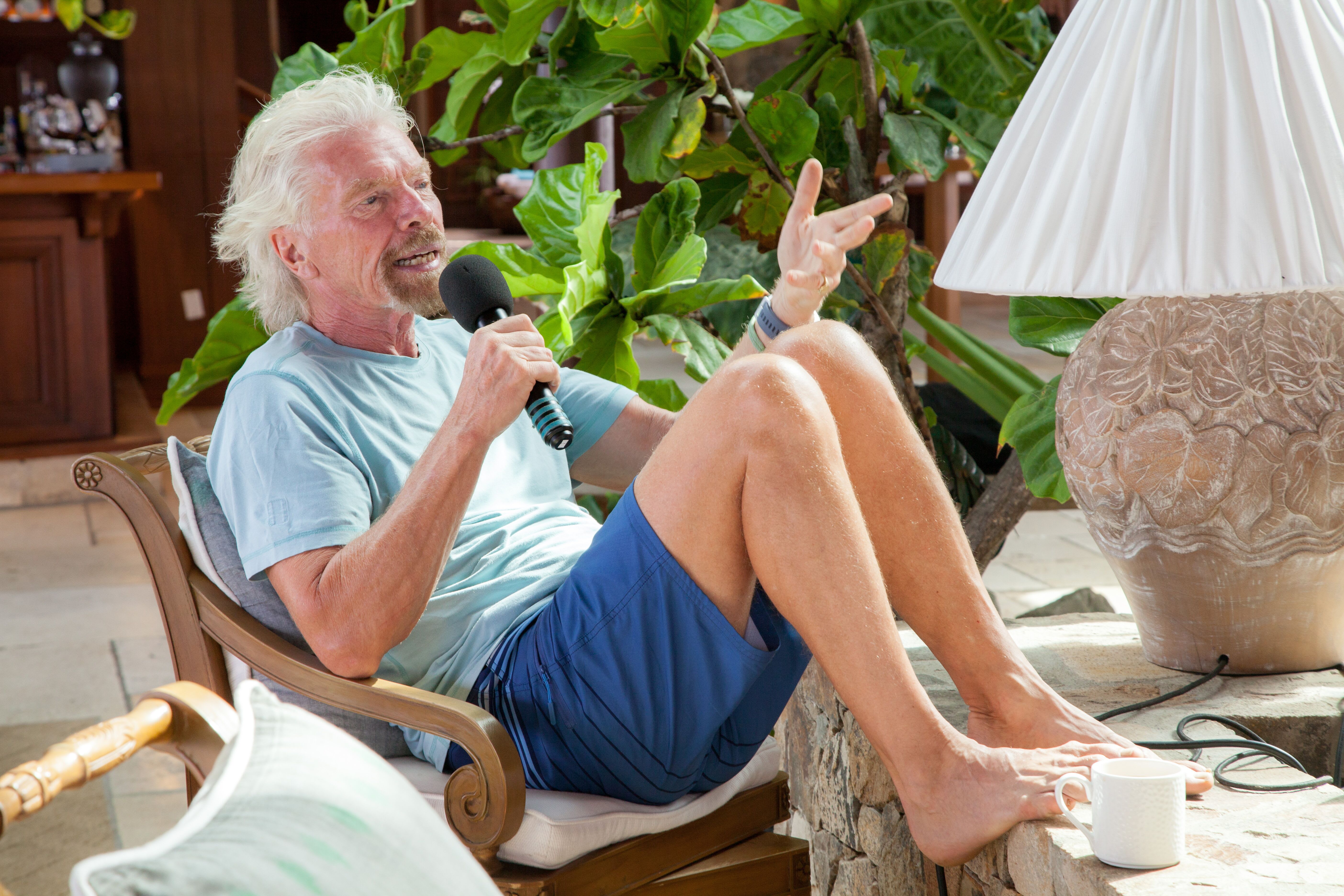 Virgin Pulse are encouraging everyone to try and be more active and lead healthier lifestyles. A big part of this is forming healthy habits that you can repeat.
While I'm known for being predictably unpredictable – I'm always up for an adventure and love a calculated risk – I do, however, have usual morning routine. I find structure to start and finish the day helps me to focus, and achieve the things I need to. I thought it might be handy to share it with you – and I'd love to read about your healthy habits and tips in the comments and on social media.
I'm an early riser, no matter where I am in the world. I usually start my day around 5am, and sleep with the curtains open so the sunlight can wake me naturally.
I enjoy starting the day with exercise to get me motivated for the challenges ahead. If I am somewhere with a tennis court, I'll generally play a hard couple of sets of tennis. If tennis isn't an option, then I'll go for a walk or a run, or jump on my bike. If I'm near the ocean, and there's enough wind, I'll go for a kitesurf. There's no better way to start the day then with the wind in your hair, salt on your skin and a smile on your face.
Then it's time to eat breakfast, usually something like muesli and fruit, to fuel my day's adventures. After breakfast it's a cup of tea with my wife, Joan… Who am I kidding, it's probably already time for my third cup – I drink about 20 a day! Together Joan and I check in on our children, Holly and Sam, and their families, with phones or video calls if we're in different locations.
Another reason for waking up early is that I can have some nice family and fitness time and still work through my emails before most of the world logs on. Living in the BVI, I like to be online early, so that I am accessible and available to our offices in other time zones. I'm constantly connected and engaged, and I like it that way.
My morning tends to wrap up with a social media sweep. I love logging onto Facebook, Twitter, LinkedIn and Instagram everyday; posting about what's going on in my life and reading your feedback. Social media has opened up the world, and given the public the power to really have a say – it's a wonderful thing.
What does your morning routine look like? Check out Virgin Pulse for tips on how to make wellbeing a routine at work.